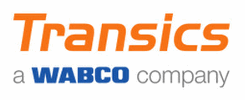 WABCO (NYSE: WBC) is a leading global supplier of technologies and services that improve the safety, efficiency and connectivity of commercial vehicles. Founded nearly 150 years ago, WABCO continues to pioneer breakthrough innovations for advanced driver assistance, braking, stability control, suspension, transmission automation and aerodynamics. Partnering with the transportation industry as it maps a route towards autonomous driving, WABCO also uniquely connects trucks, trailers, drivers, cargo, and fleet operators through telematics, as well as advanced fleet management and mobile solutions. WABCO reported sales of $2.8 billion in 2016. Headquartered in Brussels, Belgium, WABCO has 13,000 employees in 40 countries. For more information, visit www.wabco-auto.com.
UX Manager
For our international Digital Team we are currently looking for a UX Manager (f/m).
Do you enjoy seeing the world from a customer's point of view and driving digital transformation and customer engagement? If so, you will enjoy working in this high-profile team that works cross functionally to deliver digital business transformation. The Digital Team for the WABCO Aftermarket is focused on building personalized digital experiences for our B2B customers, with a particular focus on our direct channels.
The Digital User Experience Manager is responsible for improving digital journeys, merging product, business, and marketing goals with user needs, creating converting experiences on WABCO's customer facing portals and services. You will take care of easy to use task based flows, navigation and interactions to enable users to successfully accomplish their goals within our various ecommerce flows and online customer tools. You will be an advocate for consistent digital customer experiences across WABCO's web properties.
The main focus is to ensure the customer journey is constantly optimised and evolves in line with customer expectations, and revenue is maximised for the organisation across the site.
You will report directly to the Global Digital Leader for the Aftermarket.
Key Accountabilities:
Identify and manage the web and eCommerce UX improvements, prioritize and inform the development roadmap for execution together with the digital team
Collaborate cross functionally with business, marketing, product and technical teams to execute intuitive user experiences for our customers and prospects on WABCO's web portals
Create and implement user research and testing methods/processes to gather feedback (Satisfaction
Surveys, Feedback mechanism, NPS etc.) and translate into actionable outcomes
Decipher current site traffic trends and user behavior into insight for design improvements
Lead projects such as AB Testing to improve overall site conversions and usability by continuously evaluating current user behavior and site design and structure
Create wireframes, site maps, interaction flows and other UI/UX deliverables to communicate the design and flows
Ongoing management of the web Information Architecture (IA) related to content and navigation in close collaboration with the Product Catalogue Team
Measure and report on conversion rates as part of optimizing online customer engagement
Create strong cross functional relationships with peers in other business units to foster shared learning and leverage best practices through a data driven approach
Skills & Experience:
Bachelor's degree in UX, Psychology, Business (eCommerce), design or related fields, Masters degree preferred
3+ years of experience defining and designing task oriented experiences for eCommerce and websites, experience in interactive web design
High energy independent worker that works fast and enjoys a challenge
Experience & understanding of the latest developments in technology and digital marketing/sales
Knowledge of how back-end systems such as CRM, marketing automation, profiles, access & entitlement integrate into the digital experience and associated business processes
Excellent analytical and problem-solving skills
Ability to leverage digital and behavioral metrics and insights to drive business decisions or direction
Excellent written and communication skills especially the ability to effectively communicate with senior leaders
Experience with Web analytics and A/B Testing tools e.g. Optimizely, Visual Website Optimize is preferred
Experience with Online Survey tools / Online behavior capturing software such as Hotjar is preferred
Other:
You will work in an open and transparent corporate culture where leadership, relations and respect are important values. Our employees are passionate about their job and are all convinced that team spirit is the heart of our success. In this stimulating, fast-growing and challenging environment, performances are compensated for in a competitive way.
---
Informace o pozici
Společnost

WABCO

Adresa

Požadované vzdělání:

Bakalářské

Požadované jazyky:

Angličtina (Pokročilá)

Zařazeno:

IS/IT: Vývoj aplikací a systémů, Marketing, Marketingová strategie, Marketingový ředitel/manažer, Online Marketing

Typ pracovního poměru

Typ pracovního poměru:

Práce na plný úvazek

Délka pracovního poměru

Délka pracovního poměru:

Na dobu neurčitou

Typ smluvního vztahu

Typ smluvního vztahu:

pracovní smlouva

Zadavatel:

Personální agentura
---