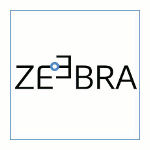 Zeebra Resource Solutions are a recruitment consultancy firm, with headquarters in Prague, Czech Republic. We are recognized as specialists and market leaders in the IT and Telco areas. Our clients are mostly international companies interested in establishing themselves in Central and Eastern Europe.
BI Applications Analyst / Developer / Consultant
Our client is one of the world's fastest growing software companies providing business-specific software solutions to tens of thousand organizations globally. Prague hosts one of the SW Development Centers in more than 100 countries worldwide.

One of the exciting teams in Prague SW Development Center is BI and Performance Management Applications. There is currently an opening for a BI Application Consultant / Analyst / Developer.

The team is creating modern, visually rich Performance Management and Business Intelligence applications. The role offers interesting and varied work in the area of business processes analysis, user interaction and experience design as well as data visualization and analysis. As the projects and work content is varied and diverse we require a person who is able to "wear many hats" and is happy to do so. We need someone sharp, intelligent, with good analytical, consultancy and some application development experience.

We are not looking for hard-core development skills - you will not be working with Java or other OOP languages, or specific commercial BI /DB products. The company develops it's own proprietary BI / DWH platform and respective development tools / frameworks which are higher level, user-friendly and are intended more for analysts/consultants to be able to handle them. Therefore this role would be a good fit for a BI / Reporting analyst or consultant with interest and experience in BI field. Technical requirements are minimal really - we need someone tech-savvy,


Your role:
*Participating in the definition and development of performance management and BI analytical applications
*Implementing applications using the in-house custom built BI platform and tools, frameworks
*Active participation in specifications and requirements gathering

What we are looking for:
*Degree in Management Information Systems, Computer Science, Engineering, Mathematics or Economics is preferred
*Experience with software development and knowledge of BI / DWH or Databases is very beneficial
*Good knowledge of and experience working with MS Excel or other spreadsheet application. VB/VBA scripting skills will be very helpful
*Talent, enthusiasm and positive attitude, real desire to learn new concepts, tools and frameworks
*Good English language skills both, written and oral

What we have to offer:
*Fantastic opportunity to work with one of the largest Enterprise Software company in the world
*Modern application framework and technologies
*Exceptional Training and Development programs
*Wide range of employees benefits
*High motivating financial evaluation
*Possibility of professional growth
---
Informace o pozici
Společnost

ZEEBRA Resource Solutions, s.r.o.

Address

Required education:

University

Required languages:

English (Advanced)

Listed in:

IS/IT: Consultations, analyses, and project management, IS/IT: Application and system development, IT Analyst, Programmer, Database specialist

Employment form

Employment form:

Full-time work

Contract duration

Contract duration:

Permanent

Employment contract

Employment contract:

employment contract

Employer type:

Personální agentura
Pozice je vhodná pro absolventy.
---