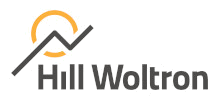 HILL International is a personnel consultancy company based in more than 30 countries all over the world. In the Czech Republic we operate since 1991 providing our clients high quality consulting services in the field of executive search, potential measurement and evaluation of competencies, diagnostics, 360° feedback, employee surveys and outplacement.
Our partner is a stable and a highly perspective European biotechnological company belonging among TOP 10 main players within pharmaceutical sector in the Czech Republic and worldwide. The company operates in development and sales of medical products and diagnostic devices. Its success lies primarily in high-quality of products that it offers and the company is characterized by highly professional strategic orientation and putting the emphasis on its own research and development. Currently the company is seeking a suitable candidate for the position of:
National Sales Manager / Multiple Sclerosis
Responsibilities:
Contributing to strategic decisions within sales department together with the sales director of the company
Leadership of a newly created team of Key Account Managers
Creating and implementing strategic sales approach for a newly launched product in the area of multiple sclerosis treatment
Challenging individuals in a constructive way to achieve higher level of their performance, providing mentoring & coaching support
Monitoring of competitors and bringing innovative and attractive solutions leading to establishment the given product to the market leader position
Accountability for a region of whole Czech Republic
Required profile:
University degree of education
Previous experience with a leadership of a sales team within original pharmaceutical industry for minimum 3 years
Well established net of contacts among KOL´s in areas of Neurology (preferebly Multiple Sclerosis focus) is strongly required
Strategic thinking, creativity and strong communication skills (ability to inspire and influence people, to support teamwork and mutual collaboration)
Fluent knowledge of English language, usage on a daily basis
The company offers:
Opportunity to work for a highly perspective and stable company with a great reputation in the market
Chance to be a part of a newly created team in order to support highly innovative product launched on the market
Wide range of competencies, opportunity to decide independently
Attractive remuneration and many other company benefits
Highly responsible and challenging role at a strategic level as well as executive level
How to contact us:
If you are interested in this project, do not hesitate to contact us directly through e-mail or via phone for further information.
The project is led by Tereza Kroftova – Consultant & Psychologist.
Your materials will be treated confidentially.
HILL International, s.r.o., Manesova 27, Prague, Czech Republic
---
Informace o pozici
Společnost

HILL INTERNATIONAL, s.r.o.

Adresa

Požadované vzdělání:

Vysokoškolské / univerzitní

Požadované jazyky:

Angličtina (Pokročilá)

Zařazeno:

Farmacie, Prodej a obchod, Regionalní obchodní manažer, Manažer prodejního týmu

Typ pracovního poměru

Typ pracovního poměru:

Práce na plný úvazek

Délka pracovního poměru

Délka pracovního poměru:

Na dobu neurčitou

Typ smluvního vztahu

Typ smluvního vztahu:

pracovní smlouva

Zadavatel:

Personální agentura
---