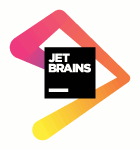 JetBrains was founded in February 2000 by a group of young, energetic, yet experienced software developers. Since then, JetBrains has grown rapidly, established a presence on both sides of the Atlantic, and seen its products win major industry awards. We provide developers with smart professional tools that make software development a more productive and enjoyable experience.
Product Marketing Manager for MPS - Prague
MPS (Meta Programming System) is an open-source language workbench that focuses on Domain-specific Languages. Leveraging its projectional editor MPS offers developers and domain experts powerful and intuitive notations based on text, graphics, tabular or combinations of these.
MPS has found its fans both among commercial users and academic projects. It is being used in engineering, legislation, insurance, finance, medicine, data mining and several other fields. But we know how much more we can do to bring more value to existing users and promote the product to new users, that is why we have decided to hire someone that could help us to strengthen MPS marketing and provide better focus in product development.
What are you going to do:
Start and drive DSL market research in order to find new potential MPS customers.
Actively advertise the MPS platform: making remote and on-site demos.
Understand customer needs, gather product feedback and requirements.
Work closely with the development team to determine product priorities and roadmap.
Translate customer requirements into product feature requests.
Work with existing MPS partners and grow the number of MPS partner companies.
Continuously monitor the market to identify new opportunities and gain competitive advantages.
Develop and manage promotion campaigns to drive product awareness and user engagement.
Plan the launch of new releases and manage the cross-functional team to execute the plan.
Communicate with sales team to coordinate joint marketing/sales activities.
Work across company marketing to manage online marketing campaigns, events, SEO, web design and more.
Collaborate with evangelists and technical writers to ensure they deliver high-quality product-related content.
Prepare public appearances such as exhibitions at trade shows, customer visits and training sessions.
Reply if:
You have amateur or professional software development experience, preferably in JVM languages.
You have a basic knowledge of DSL (Domain Specific Languages).
You have proven experience in Marketing or a related discipline.
You are able to speak English fluently.
You have excellent communication and analytical skills.
It would be great if you have:
DSL development or DSL usage experience.
Knowledge of IntelliJ IDEA or other JetBrains products.
Russian/Czech languages knowledge.
What will you get in return:
Comfortable working environment, including fitness, leisure zones and private parking.
Flexible working schedule.
Five weeks of paid vacation per year.
Language courses.
Additional benefits including lunch vouchers, free refreshments in the office and free massages.
---
Informace o pozici
Společnost

JetBrains s.r.o.

Address

Required education:

Secondary education or professional training with a school-leaving exam

Required languages:

English (Proficient)

Benefits:

Bonuses, Flexible start/end of working hours, Meal tickets / catering allowance, Holidays 5 weeks, Refreshments on workplace, Occasional work from home, Corporate Events

Listed in:

IS/IT: Consultations, analyses, and project management, IS/IT: Application and system development, Marketing, Product Manager

Employment form

Employment form:

Full-time work

Contract duration

Contract duration:

Limited (temporary)

Employment contract

Employment contract:

employment contract

Employer type:

Zaměstnavatel
---