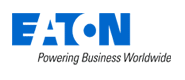 Eaton is a power management company with 2015 sales of $20.9 billion. Eaton provides energy-efficient solutions that help our customers effectively manage electrical, hydraulic and mechanical power more efficiently, safely and sustainably. Eaton has approximately 97,000 employees and sells products to customers in more than 175 countries.
Engineering Manager – Fluid Connectors Division
Eaton's Innovation Center in Prague-Roztoky has an opening for a:
Engineering Manager – Fluid Connectors Division
Location: Prague, Czech Republic
In 1911, inventor Viggo V. Torbensen and entrepreneur J. O. Eaton came together to form Torbensen Gear and Axle, starting a path that would lead to the creation of Eaton Corporation, a global leader in power management solutions.
Eaton has entered the manufacturing market in the Czech Republic in 1993.
In 2012 has been opened rapidly growing Eaton European Innovation Center (EEIC) in Prague.
With almost 100 employees we are a vibrant engineering and Innovation Center for electrical, vehicle, hydraulic, and aerospace applications for the region focus on businesses in Europe, Middle-East, & Africa .
Our customers are the global players in the automotive industry.
As we are expanding our VEHICLE Group in Prague (Fluid Connectors, Torque Control Products, Fuel Emissions / Powertrain Controls ) we are opening a new role for an
Engineering Manager - Air Conditioning Systems
Primary Function:
The primary function of this position is to lead, direct, and execute the engineering activities of a Fluid
Connectors Product Engineering Team to design products in close liaison with the customer in line with design standards, cost targets as well as customer quality and timing expectations.
Within this function he/she will directly interface with customers on major risk New Product
Development Program for product function and design definitions, problem solving, product improvement and cost reduction issues.
On minor risk projects and Engineering Changes, he/she is in addition responsible to lead the integrated project team, to meet project scope, drive customer satisfaction and project financial performance.

Essential Functions:
Manages direct reports, like Project and CAD-Engineers.
Establishes objectives and goals and provides direction to the team in areas of cost optimized design and process selection, to meet customer & internal specification requirements as well as set timing
targets to meet customer industrialization timeframe and quality milestones
Leads other engineers in the definition and development of new products/process designs and applications, including assistance with product cost estimates, reliability, and testing. Manages complex projects involving multiple components.
Applies technical expertise to identify and implement improvements to the value of existing products within their system or by changing the system to improve product value.
Plays a significant role in identifying and developing new business opportunities.
Provides and manage effective customer communications.
Ensure standard project management processes and tools are utilized to ensure customer and internal commitments for on time delivery, budget and scope are met.
Provides periodic project updates (project status, resources, budget, risks)
Ensures effective change management process is utilized
Recommends changes to current procedures and develops new procedures for the continuous improvement of the engineering process to insure quality system requirements are maintained

Qualifications:
Engineering Master or Bachelor degree in combination with strong project management skills required
Experience in Automotive Industry required
Proven Leadership skills - capability to lead change across multiple sites and customers globally
Strong analytical skills, business acumen and risk management capabilities required
Demonstrating robust Project Management methodologies, processes and tools (Project Management
Experience in Thermodynamics and Automotive Air Conditioning Systems appreciated
English language skills – both verbal and written - required
Strong communication and presentation skills with ability to make necessary status reports and technical presentations to Eaton Management and customer

What Eaton offers:
Friendly international team & positive working environment
Unique opportunity to support building a new division in the European Innovation Center
Competitive salary and attractive yearly performance bonus
Extra vacation days, sick days
Language courses and much more
---
Informace o pozici
Společnost

Eaton Elektrotechnika s.r.o.

Adresa

Požadované vzdělání:

Bakalářské

Požadované jazyky:

Angličtina (Pokročilá)

Zařazeno:

Strojírenství, Technika a vývoj, Auto - moto, Vývojový inženýr, Technický ředitel/manažer, Pracovník výzkumu a vývoje

Typ pracovního poměru

Typ pracovního poměru:

Práce na plný úvazek

Délka pracovního poměru

Délka pracovního poměru:

Na dobu neurčitou

Typ smluvního vztahu

Typ smluvního vztahu:

pracovní smlouva

Zadavatel:

Zaměstnavatel
---