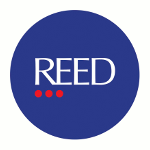 Reed Personnel Services Czech Republic s.r.o.
náměstí Republiky 1078/1
110 00 Praha 1
www.reedglobal.cz
In-House Lawyer
On behalf of our client, a dynamic international family owned company based in Prague, Reed is looking for an experienced LAWYER specialized in Czech and international (EU) law. At this role as in-house lawyer you will help on M&A / corporate and restructuring legal matters as well as provide day to day legal support for the business.
As In-House Lawyer you will be responsible for:
* Structuring deals and preparing legal documents and managing local projects
* Drafting and reviewing contracts and other documentation to support contact negotiation
* Coordinating and cooperating with legal advisors within other EU countries
* Providing legal advice on various legal matters and transactions
* Following legal developments within EU with focus on the changes in commercial, regulatory and compliance legislation
To be an ideal candidate, you should match these criteria:
* Czech university law education with active bar membership
* At least 3-4 years of experience at law firm or corporate legal department
* Knowledge of corporate and contractual Czech and EU law
* Fluent Czech and English a must, Russian is an advantage
* Strong negotiation skills and passion for excellence
Our client offers:
* Very responsible position in international environment
* Traveling within Europe
* Friendly and flexible environment of family owned business
* Competitive salary with bonus
If you are interested in this opportunity and you believe you can be a right fit for this position, please send us your resume.
In case you would like to obtain more information feel free to contact us through LinkedIn: cz.linkedin.com/in/petrahlavata

Reed has all opening available on our company website: www.reedglobal.cz. You can support us on Facebook by liking us on www.facebook.com/RSRCzechRepublic, where you can find more interesting information about hiring processes and news from recruitment.
By answering to this advertisement or sending your CV and other personal materials, you consent to the collecting, processing and storage of your personal data in accordance with Act No. 101/2000 Coll. Privacy.
---
Informace o pozici
Společnost

REED SPECIALIST RECRUITMENT

Adresa

Požadované vzdělání:

Vysokoškolské / univerzitní

Požadované jazyky:

Angličtina (Pokročilá)

Zařazeno:

Právní služby

Typ pracovního poměru

Typ pracovního poměru:

Práce na plný úvazek

Typ smluvního vztahu

Typ smluvního vztahu:

pracovní smlouva

Zadavatel:

Personální agentura
---